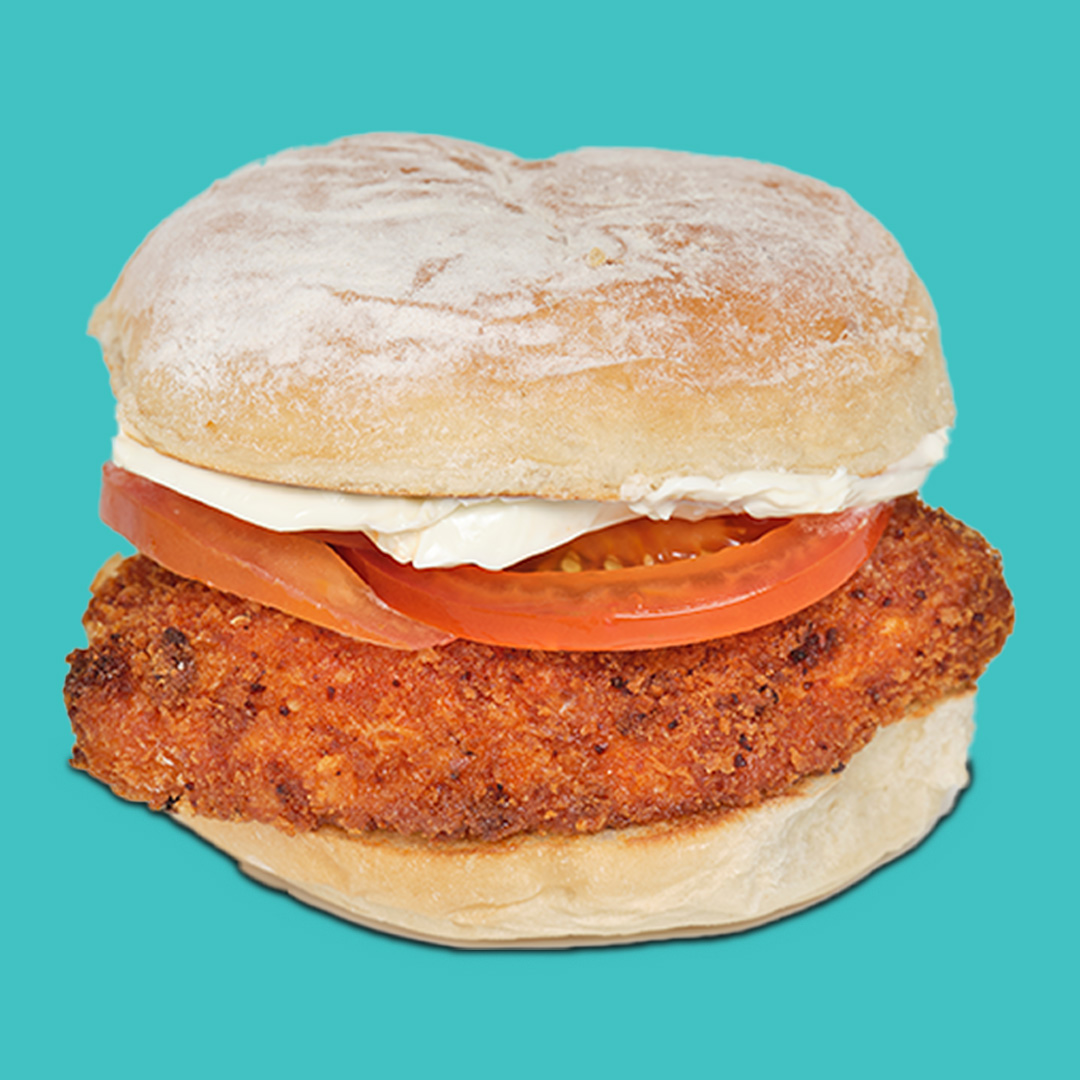 Venus hand made lightly spiced panko breaded English chicken breast served in a floured bap
Panko fried chicken breast with slices of vine tomato & vegan mayonnaise.
ALLERGENS: WHEAT FLOUR
Ave net weight: 297g, 1 Portion: 858 kcal
FLOURED BAP: white WHEAT flour (calcium carbonate, niacin, iron, thiamin), water, palm fat, sugar, salt
PANKO ENGLISH CHICKEN BREAST: Chicken, Water, Rapeseed Oil, Anti-foaming Agent E900.
CHICKEN BREADING: Panko Breadcrumbs: WHEAT Flour (Calcium Carbonate, Iron, Niacin, Thiamin), Yeast, Sugar, Salt, Flour Treatment Agent (E300); Garlic Powder, Paprika, Sea Salt.
VEGAN MAYONNAISE: Rapeseed Oil, Water, Sugar, Spirit Vinegar, Salt, Modified Waxy Maize Starch, Stabiliser (Xanthan Gum), Flavouring, Colour: Carotene, Antioxidant: Calcium Disodium (EDTA).
VINE TOMATO.