VENUS TRADITIONAL CHRISTMAS CAKE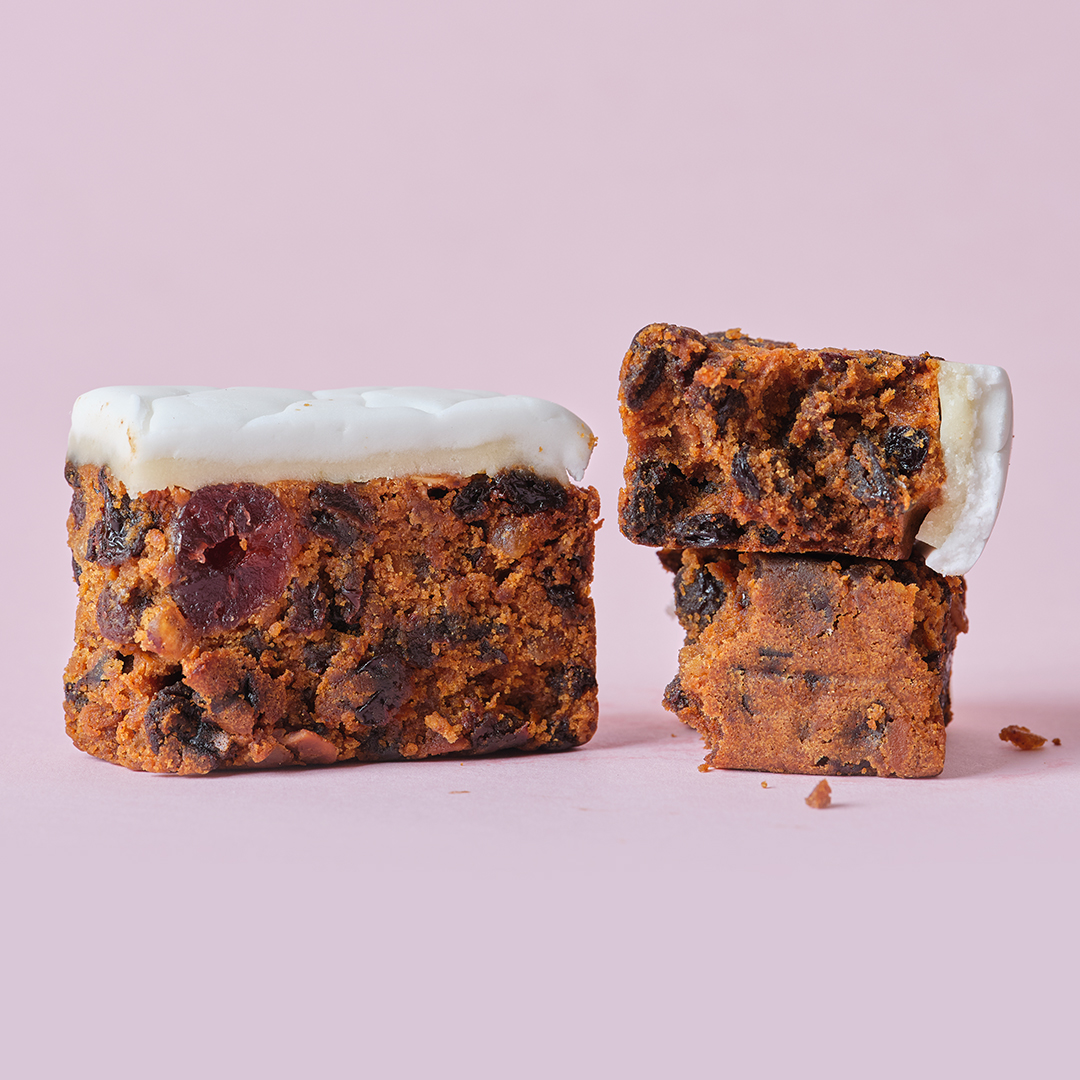 This is a real winner packed with fruit, moist and truly scrumptious. Made with egg, butter, currants, raisins, sultanas, glace cherries and almonds fed (lucky things!) with Courvoisier cognac. Topped with marzipan and white icing.
ALLERGENS: EGG, BUTTER, WHEAT FLOUR, ALMONDS
Cake only ave net weight: 135gr kcal: 467kcal
Total cake: ave net weight: 123gr kcal: 439 kcal
CHRISTMAS CAKE: EGG, BUTTER, light muscovado sugar, WHEAT flour, currants, raisins, sultanas, orange peel, lemon peel, glucose syrup, sucrose, citric acid, (E330), sulphur dioxide (E220), potassium sorbate, glace cherries, ALMONDS, lemon juice, courvoisier cognac, organic blackstrap molasses, water, popylene glycol, colour, plain caramel, flavourings, lemon peel
MARZIPAN: sugar, ALMONDS (25%), glucose syrup. invert syrup, preservative E202
ICING: sugar, glucose syrup, palm oil, humectant (E422), emulsifier (E471), stabiliser (E413), preservative (E202)
APRICOT PUREE: sugar, gelling agent pectin, acidity regulators: citric acid, trisodium citrate, natural flavour, colour mixed carotenes; preservative: potassium sorbate. Prepared with 35gr fruit per 100gr.