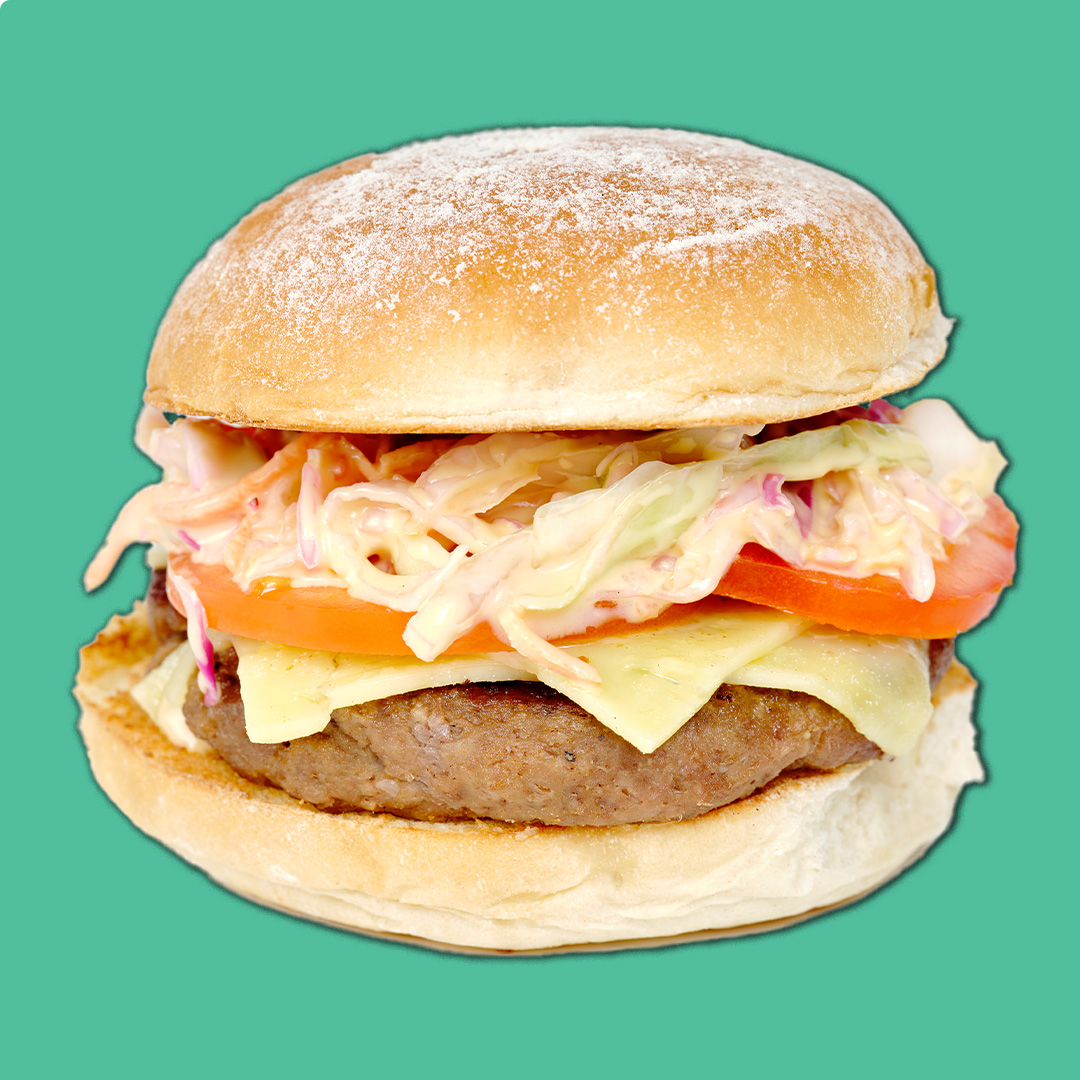 ORGANIC GRASS FED DEVON BEEF made to a secret Venus recipe served in a floured bap.
6oz Devon organic beefburger with 2 slices of English cheddar, slices of vine tomato & home made garlic slaw.
ALLERGENS: WHEAT FLOUR, CHEESE,
Ave net weight: 341g, 1 Portion: 868 kcal
FLOURED BAP: white WHEAT flour (calcium carbonate, niacin, iron, thiamin), water, palm fat, sugar, salt
VENUS ORGANIC DEVON GRASS FED BURGER: Devon Beef (87.5%), Kibbled Onion (7%), Gluten Free flour (5%) (blend of Rice, Potato, Tapioca, Maize, Buckwheat); White & Black Pepper, sea salt
ENGLISH CHEDDAR BURGER CHEESE: White Cheddar CHEESE, Vegetarian Rennet.
GARLIC MAYO SLAW: White & Red Cabbage, Carrot, fresh garlic, Vegan Mayonnaise.
VEGAN MAYONNAISE: Rapeseed Oil, Water, Sugar, Spirit Vinegar, Salt, Modified Waxy Maize Starch, Stabiliser (Xanthan Gum), Flavouring, Colour: Carotene, Antioxidant: Calcium Disodium (EDTA).
VINE TOMATO.