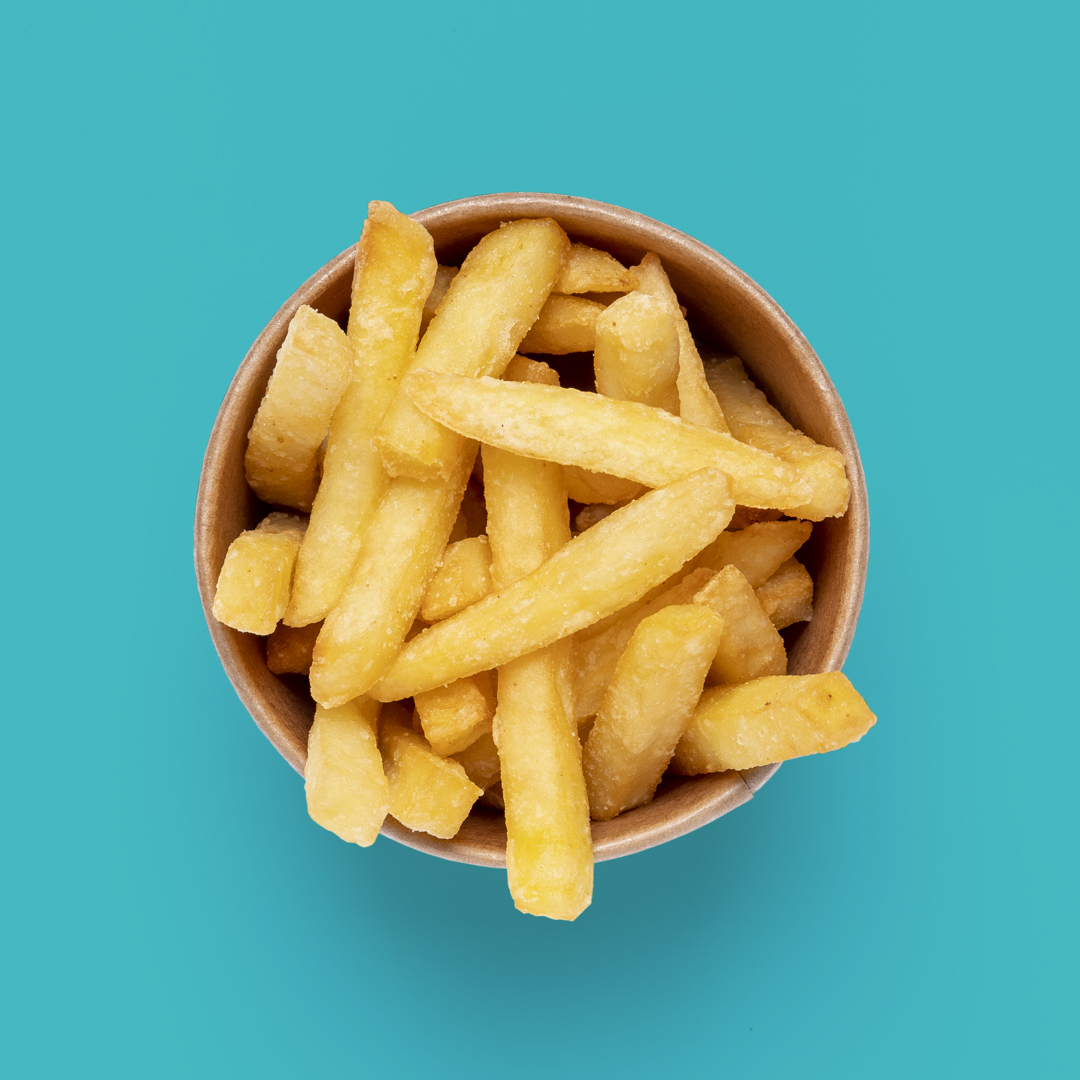 French fries (VG). Made from British potatoes in England.
We do not salt our fries leaving you to decide how much you want to put on.
Average Net Weight: 200 gr 1 Portion: 506 kcal
FRENCH FRIES McCAINS SURECRISP: English potato (91%); batter (modified potato starch, rice flour, pea dextrin, pea fibre, stabiliser ­­­Xanthan gum, pea protein); sunflower oil, salt.