JUDE'S BATTERSEA DOG ICE CREAM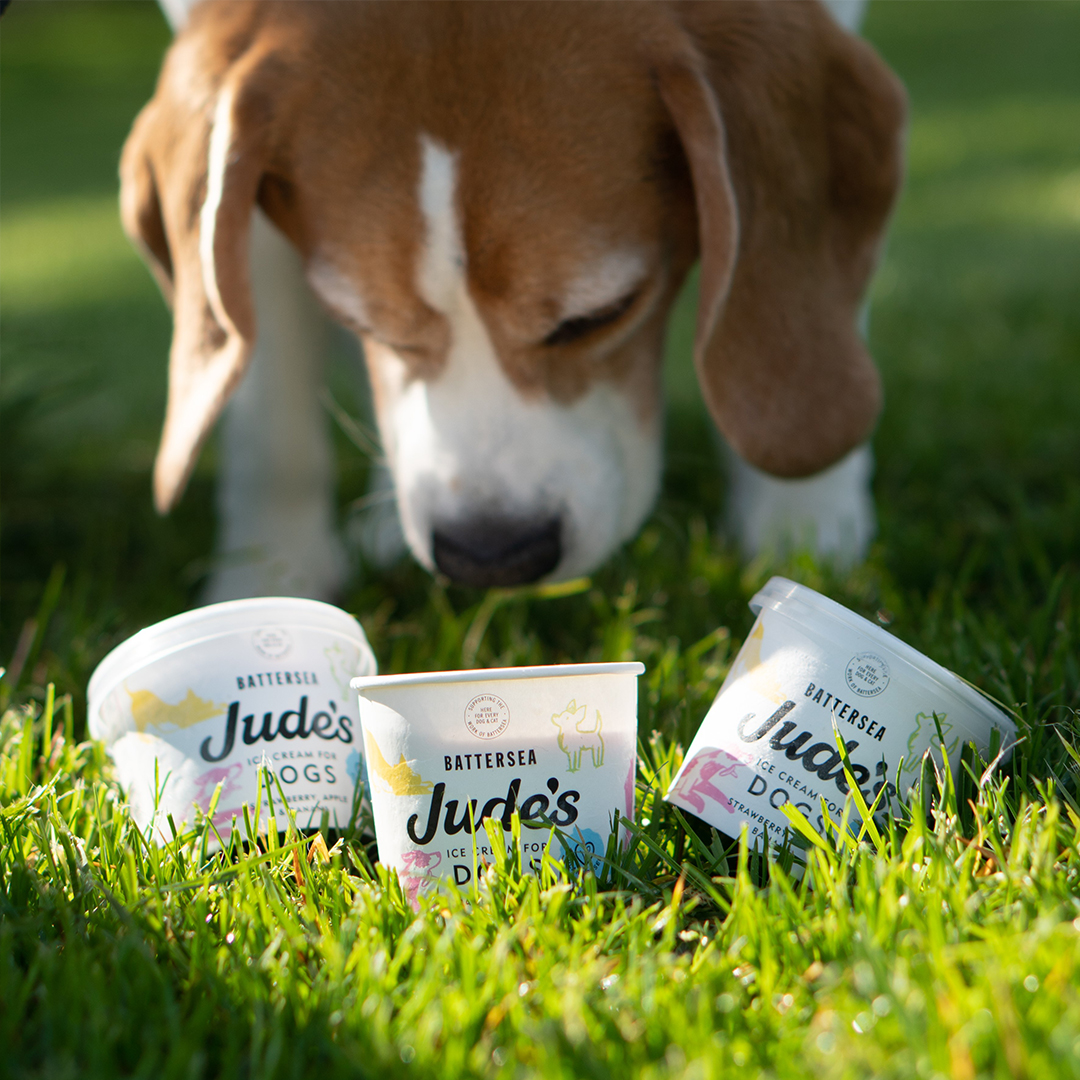 A plant based strawberry, apple & banana ice cream made from using real fruit purees. It's the perfect pooch treat on a family day out. 5% is donated to Battersea dogs and cats from every sale.
This ice cream is a complementary pet food for adult dogs. Always supervise feeding, either removing ice cream from the tub or holding the tub in your hand (the tub is not edible) to allow your dog to lick. Feed responsibly as part of a balance diet, as a treat, no more than one tub per day. Fresh drinking water should always be available.